How to register a new domain on Smartgators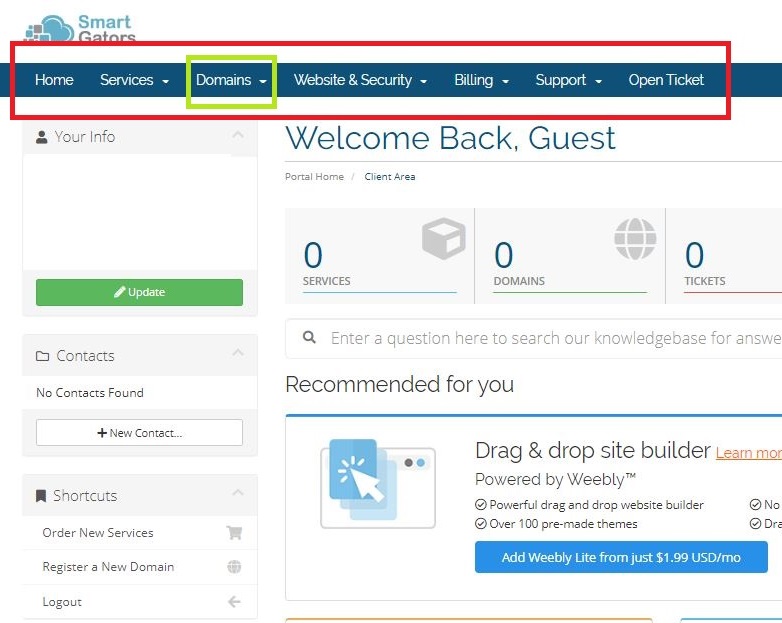 1.        On the main home screen, go to the navigation bar on top, and click on Domain.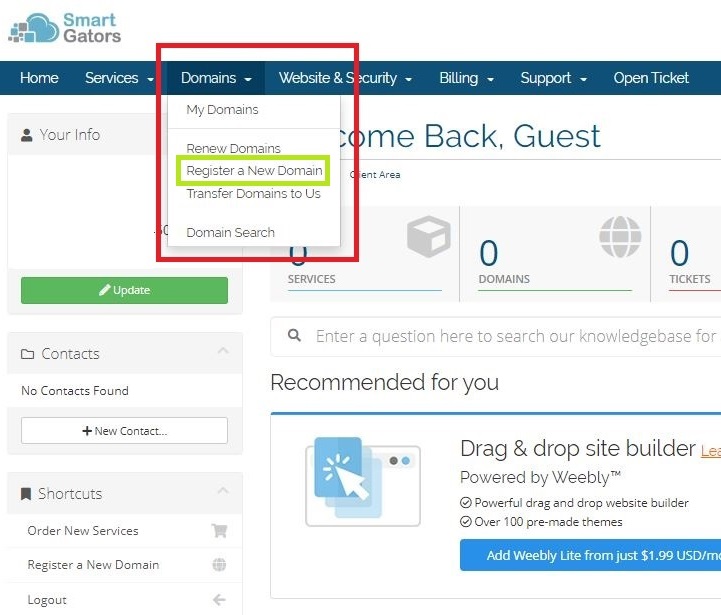 2.        Upon clicking the navigation bar, you will be given a drop down menu. Inside this menu, click on Register a new domain.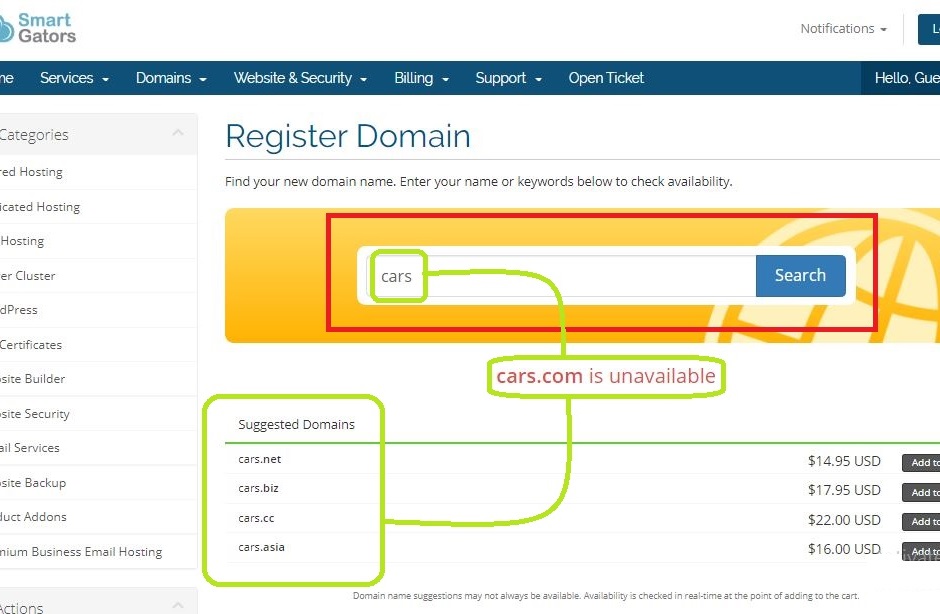 3.        Next, you will be asked to enter a name or keyword for the domain. Smartgators will let you know if a domain is unavailable, and will also suggest you similar domain names, thus making the process easy for you.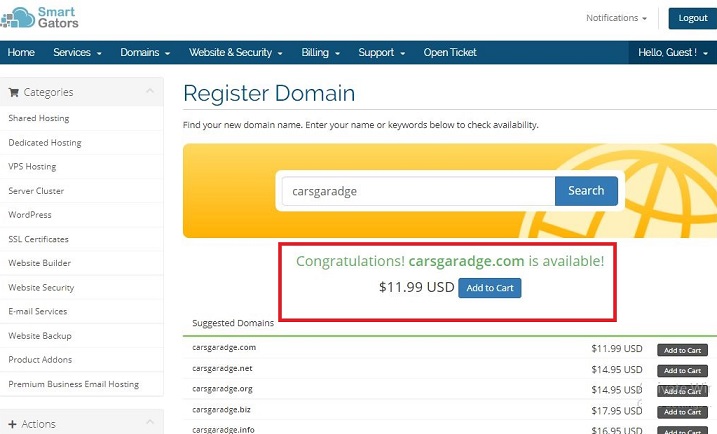 4.        Upon finding a suitable domain name this is available, Smartgators will then tell you the price of that domain. At this point you may click add it to cart, and proceed further.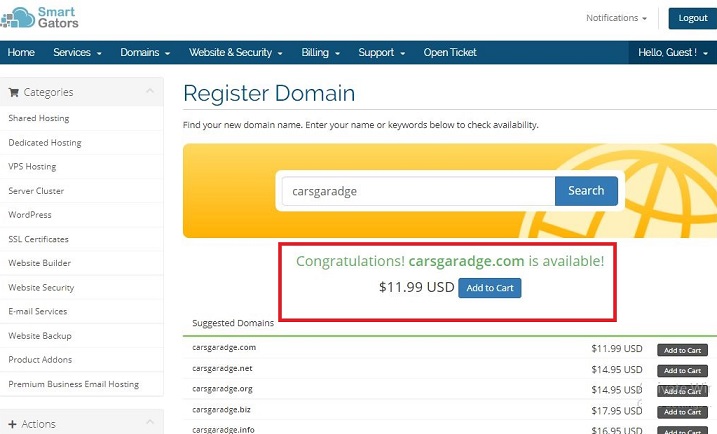 5.        Domain configuration page will then appear, where you can review your selected domain name, and select any addons for that domain. On this page, you can also enter custom name servers, if you wish. Click continue to proceed further.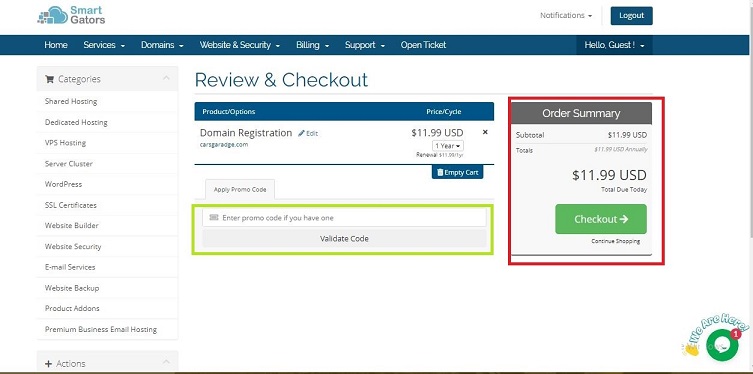 6.        Next, you will come to Review & Checkout page. Here, you may view the summary of your order. You may also enter promo codes on this page, to get discounts. You can also edit the Domain Registration if you wish to make any changes. Click Checkout to proceed further.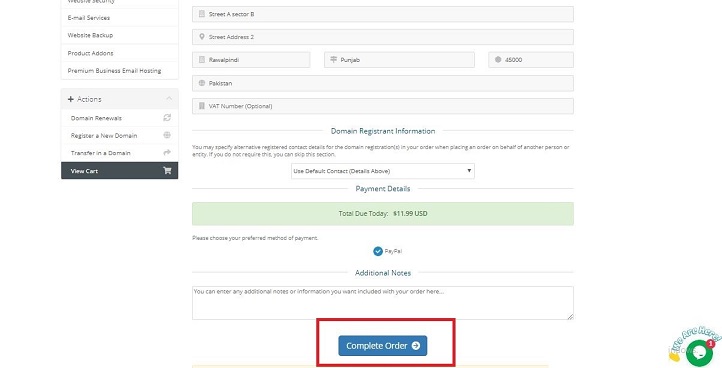 7.        Then, you will be displayed your account information, so that you may recheck for any incorrect or missing information before conforming your order. You may also add any additional notes on this page. Click complete order to proceed next.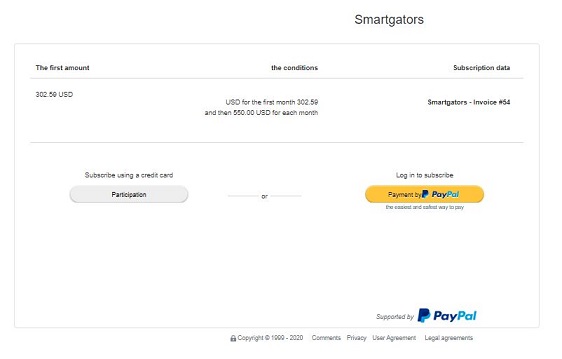 8.        Finally, you an invoice of your order will be generated. Make the payment, to complete the process of Domain Registration.